AXON SOFTWARE MAKES MY LIFE SO MUCH EASIER
"Looking at the financials, seeing what's coming in, what's going out, accounts payable, account receivables. That has just made my life so much easier, it (Axon) keeps track of everything."
Greg Doti
Owner
ABC Central Towing & Storage
Regina, SK S4N 4G3, Canada
FREE BOOK – "HOW WE TRIPLED OUR FLEET SIZE WITHOUT ADDING ANY OFFICE STAFF"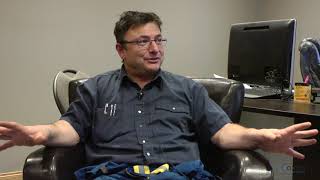 ABC Central Towing & Storage is a towing company located in Regina, SK. We spoke to them about how Axon Software has helped their company.
I'm Greg Doti, Owner of ABC Central Towing & Storage out of Regina, SK.
Tell us about your Axon Software experience.
My only regret with Axon, is that I should have done this years ago.
We've been able to keep track of our equipment expenses, our fuel inputs, how much fuel each truck is using, the repairs & maintenance. It's just unbelievable, our repairs and maintenance bills went down.
Looking at the financials, see what's coming in, what's going out, accounts payable, accounts receivable. That has just made my life so much easier, it (axon) keeps track of everything.