FROM 0 TO 25 TRUCKS WITH 1 ACCOUNTING PERSON
"We started in 2018 with no trucks. With 1 accounting person and 2 dispatchers, we have increased our fleet from 0 to 25 trucks and we haven't had to add another accountant. Axon has made everything easier... We have saved big bucks not paying another employee while I can do everything on the accounting side."
Kiran Sheena
Accounting Manager
Alta Rose Freightlines
Okotoks, AB T0L 0A0, Canada
FREE BOOK – "HOW WE TRIPLED OUR FLEET SIZE WITHOUT ADDING ANY OFFICE STAFF"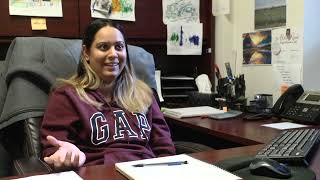 Alta Rose Freightlines is a fairly new transportation company located in Okotoks, Alberta. They are about three years old at the time of this interview and have already grown their fleet to 25 trucks with minimal office staff.
We spoke with Kiran Sheena to learn how they are using Axon Software to keep up with it all.
I'm Kiran Sheena, Accounting Manager at Alta Rose Freightlines in Aldersyde, AB.
My name is Kiran, and I am with Alta Rose Freightlines located in Okotoks, Alberta. I'm an account manager here. We run flat and van divisions. I also work in dispatch, but mostly in accounting.
We started using Axon when we started the company in July of 2018. We had no trucks. Now, with one accounting person and two dispatchers, we have increased our fleet from 0 to 25.
We haven't added another accounting person. Axon has made everything a lot easier for us. It has maintained our costs with the increase in revenue. We have saved really big bucks. Instead of paying another employee, I can do everything on the accounting side.
How has your experience been with Axon overall?
Oh, it's been great. It's great. I don't have words to explain how great this software is. It has made our lives so much easier. With everything I'm doing – I'm a multi-tasker – I'm doing the dispatch thing or looking at the accounting thing.
Axon is so easy to use. So simple.
How is the support?
It's a quick service. Every time I call Axon, they are always there to help. Yeah, and walk us through questions if we have any. If we're having issues with something, they'll walk us through all the time.
Has Axon made invoicing easier for you?
The invoicing is quick. We build the dispatch order and, when the guy delivers the load, we have the paperwork done with one quick button. We just click and it prints the invoice.
Do the drivers like their statements?
Oh, they're good. When we do the statements, we can customize the columns that we want to see on the statements and take away the columns that we don't need. It's so simple and easy.
Right away when we create an order, we send an order confirmation to the driver. It's a quick thing. We email them right from Axon. Then the driver has all the information.
The drivers don't even call me because they know exactly where they are picking up from, where they are going, and what they are getting paid for it. It's so simple. It's good.
Are you making use of electronic fuel downloads?
eah, Axon helped us with a setup for fuel. Now we just download the fuel file from the website and it's supported by Axon. We just upload the file and it's there.
It's a big time-saver. When I joined this company, we used to enter it manually. I would say it saves two hours every time. It has made our life a lot easier. I got it all set up, and it's perfect, and not a penny is missing.
If you were to add another 10 trucks to your fleet, would you have to hire more staff?
I think we would be able to handle it on the accounting side because of the software. It's easy to track everything. The software is so simple to use, and even if we wanted to add anything to it, we can call Axon and get help installing the new tools we need.
If somebody in the industry asked about Axon software, what would you say?
I recommend it. Yes. Get Axon!