10 TRUCKS, 3 ACCOUNTANTS? OR 100 TRUCKS WITH 1?
"We had 3 accounting people before we started using Axon. We went from 10 trucks to 70 trucks, and I think by the end of the year we're going to be at 100 trucks. I'm confident going into these 100 trucks total with 1 accountant. It's been excellent and the system has done all the work for her."
Chris Nigro
President
AX Transportation LLC
Laredo, TX 78040, United States
FREE BOOK – "HOW WE TRIPLED OUR FLEET SIZE WITHOUT ADDING ANY OFFICE STAFF"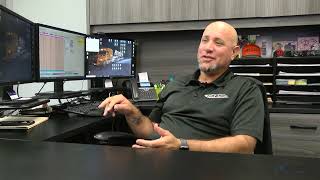 I'm Chris Nigro, President of AX Transportation in Laredo, Texas.