IF I DIDN'T HAVE AXON, I WOULD HAVE 4 MORE PEOPLE
"Everything that I need to be done in my business, I do on Axon. Everything. If I didn't have Axon, I would probably have 4 more people working in my office... I think if you ain't got Axon, you're throwing your money out the door."
Blair McDonald
Owner
Blairco Transportation Inc.
Aldergrove, BC V4W 2X3, Canada
FREE BOOK – "HOW WE TRIPLED OUR FLEET SIZE WITHOUT ADDING ANY OFFICE STAFF"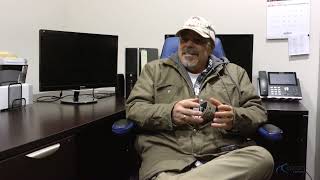 I'm Blair McDonald, Owner of Blairco Transportation in Aldergrove, BC.