CUT OUR WORKLOAD BY OVER HALF
"Axon has been a real asset for us, as far as time management. My husband has been able to semi-retire... I have been able to reduce my hours substantially. I was working 40+ hours and a little on the weekends... Now, I could virtually cut back to 2 and a half days per week."
Barbara Floyd
VP
Dennis Floyd Trucking Co Inc.
Santa Rosa, CA 95401, United States
FREE BOOK – "HOW WE TRIPLED OUR FLEET SIZE WITHOUT ADDING ANY OFFICE STAFF"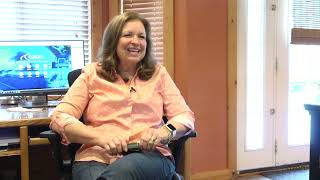 I'm Barbara Floyd, Owner and VP of Dennis Floyd Trucking in Santa Rosa, CA.