WOULD NEED 10 MORE EMPLOYEES TO DO WHAT AXON SOFTWARE DOES
"After growing the company from 7 trucks to 80 over 9 years…Axon has made it a very easy process…without axon we would have needed to double the staff we currently have to achieve our same goals and execution."
Richelle Favel
Accounting Manager
Favel Transportation
Moose Jaw, SK S6J 1M5, Canada
FREE BOOK – "HOW WE TRIPLED OUR FLEET SIZE WITHOUT ADDING ANY OFFICE STAFF"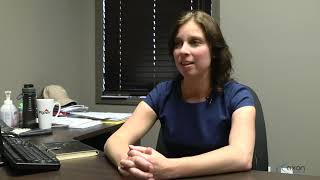 DOUBLED OUR OPERATION & KEPT THE SAME STAFF
"With the size of the operation that we have now, without Axon we would probably need around 10 dispatchers and load procurers. We have kept that condensed to 6 people."
Kyle Favel
President
Favel Transportation
Moose Jaw, SK S6J 1M5, Canada
FREE BOOK – "HOW WE TRIPLED OUR FLEET SIZE WITHOUT ADDING ANY OFFICE STAFF"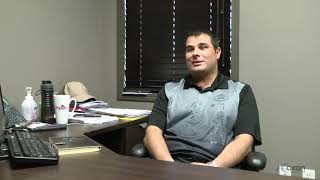 Canadian company Favel Transportation has been growing like wildfire. In less than 10 years, they have expanded their operations more than tenfold and have added several new divisions. In this interview, Kyle Favel, founder and president of the company, explains what allowed them to achieve and manage this explosive growth.
Hi. I am Kyle Favel, President of Favel Transportation from Moose Jaw, Saskatchewan, Canada.
Tell us about your company.
We are a four-fleet trucking company. We have livestock trucks, Canadian bulk trucks, US bulk trucks, and climate-controlled trucks.
In 2004, I started off as a one-truck fleet doing power service for other companies. In 2005, I bought my first livestock trailer and hauled livestock throughout Canada and the Midwest US.
We grew the fleet to about seven trucks by 2007, and that is when we hooked up with Axon. We realized that we were either going to have to hire more admin staff to help our operation along or get Axon.
We bought Axon software and have now grown to over 80 trailers. About 10% of our fleet is company trucks and the rest are owner operators. We run all over Canada and the US, and we export some loads into Mexico.
Tell us about your experience with Axon Software.
Axon automates things like IFTA, the revenue flow through to our owner operators, and the mileage tracking for our company trucks.
On the operations side, we can put all the loads into Axon, give their start and end times, or use other different ways to build a load as well. Whether we are doing livestock load, charging by the mile or by the hundredweight, it handles everything. We have a subtotal, so you know if your trip rate is good enough.
You can also verify your mileage target by clicking the PC*MILER button. It will break it down and let you know your revenue per mile as well.
Another thing I like is the dispatch screen. It shows you all of your available loads in one color and what you have to do to start tackling those. I like the filters on that dispatch screen. With us having four different business units, we can sort by trailer type and see how weighted we are in each division.
Something else I like is being able to pay the carrier right on the order, whatever you negotiated for the rate is right in there. Generate the order confirmation, email it right out of Axon, and it is sent to your carrier within seconds. I like that Axon keeps a log of all those and you can reference them to make sure your carrier got them.
Axon lets you know when your trucks are due for service or safeties. We do quarterly inspections on all of our equipment, which is above and beyond regulation. Those recurring reminders pop up and let our dispatch know that we need to get this truck in for a service or need to get this trailer in for an inspection. It's really awesome.
I do use other parts of Axon as well. I like to look at our aged receivables and assess whether somebody should be on the do-not-credit list. I find that pretty awesome. If you have a customer that is getting close to their credit limit, you can reference the Accounts Receivable, and at the same time know how much work volume you have ahead with that customer.
The way Axon integrates is just amazing. When Richelle works with owner operator chargebacks, like if they buy tires on our account, it's a nice flow-through. It ends up on their statement and allows us to be quite transparent.
Has Axon Software changed the way you track your fuel?
Richelle uses the fuel tax part of Axon – the automation – how it's integrated with our truck satellites and the fuel downloads. I will reference those reports and see what kind of fuel mileage our trucks are getting, which allows me to do fleet feasibilities.
For example, if livestock trucks get significantly worse fuel mileage than a truck pulling a reefer, that allows you to attack your cost-per-mile when you are doing your feasibility. It helps you decide what you should be setting your rate targets at. Maybe the livestock truck is not generating enough money because it's a gas guzzler, or perhaps you need to be looking at the maintenance on that piece of equipment because it's not running as efficient as it should. I will look at those reports to help us attack costs.
How do you find the Axon Software custom reports?
I really like the reports. It allows me to check our dispatchers and load procurement to see how they are doing and what their overall sales are per month, per person. You can customize that. You can look at your revenue per mile and your percentage of empties, depending on trailer type. You can look at how much revenue those are generating and you can look at your trailers and see what expenses they have had.
We run a pretty modern fleet. Everything is newer than five years old, and we have noticed, by running these kinds of reports, that as a trailer moves into the sixth or seventh year, the maintenance costs go up exponentially.
With your tremendous growth, how has your office productivity been?
Whether it's operations or working with accounting and billing, we all have one common place in Axon. Dispatch and load procurement is working within Axon, entering orders, executing orders, it's all happening.
What's neat is, without any verbal communication, billing can see that a truck or load has delivered, and that triggers the billing person to now seek PODs, invoice that load, and get it onto our AR.
To me, accurate and fast billing are things that customers really like about us. The quicker we can have that accurate invoice out, the happier the customer is, and the faster we can collect our receivable.
Overall, with the size of the operation that we have now, without Axon we would probably need somewhere around 10 dispatchers and load procurers. We have kept that condensed to six people, just because of the way Axon is. You enter the load, rate that load, and then dispatch will be able to execute that.
Now those people don't have to do the same job and don't have overlapping responsibilities. It allows procurement to do what they're good at, dispatch to do what they're good at, and it is executed in a timely fashion.
Productivity and efficiency are what any successful trucking company needs to survive. It's not what you make – it's what you save. Our in-house term is fill the funnel. We need to continue bringing in the loads and keep our equipment utilized to its best potential, and have our carriers work with us every day to keep them moving and rolling too.
Has Axon Software helped you manage your fleet growth?
Well, for example, we wanted to look at our next truck acquisitions. We took trucks A, B, and C with different power trains in them, and we were going to focus our decision around resale and fuel economy.
I went into this thinking resale would be number one. After looking at our reports, it was pretty clear that one platform was considerably better with fuel mileage, and they both had about the same uptime."
Resale value was completely different between these two platforms, but because we could generate what our cost per mile for fuel was with Axon's help looking at IFTA, it was pretty clear that we could go with a platform that was 25% more fuel efficient.
Had we not had those IFTA reports readily available, where I could click and have that report within a minute, my efficiency would have sucked. I would have been going through some filing cabinet where I had no idea what to do. I would have interrupted another employee so they could show me where this was and then based my opinion off that.
With Axon I was able to generate that report with a couple of clicks, and I realized that some trucks are a lot better on fuel than others. And that affects your purchasing decision.
If you added 10 more trucks, would you have to hire any more staff?
It wouldn't affect staffing. We could add 10 more trucks to our fleet today and have the same infrastructure. We have Axon and we have all the right people in the right places. Axon is just going to show more loads on the board and more trucks, and it's a matter of the person coordinating and dispatching 10 more trucks.
Without Axon Software, would you have needed to add staff?
Without Axon we would need a few more operational staff, because I'm sure we would be dispatching out of an Excel spreadsheet or something like that.
We would need more support staff, whether that be accounting or payroll or something else – because there isn't one common place to work within where operations and accounting and invoicing and payroll can all look for something.
It would cost us more money in labor expenses, and I also believe our margin of error would be increased – the more people that touch it, the more likelihood that we are going to have an error.
If somebody in the industry asked about your experience with Axon Software, what would you say?
I have never had a negative experience with Axon. I enjoy how easy it is to work with.
I know that when we bring in a lower-tiered operation person, they catch onto Axon quite easily. It's interesting – as they become more experienced with the software, they realize that you can have more capabilities with it. It's really flexible that way.
When we added Axon in 2007, we had seven trucks, and Axon has allowed us to grow on the same platform. We have grown to 80-some trailers, and we have the same Axon software system.
We have more staff now, but without Axon we would have had to double the staff we currently have to achieve our same goals and execution.