OVER 1000% GROWTH, WITH LOW OVERHEAD & MINIMAL ADMIN STAFF
"When we implemented Axon, we were sitting somewhere between 15-20 trucks. As we've grown, up to around 200-250 trucks, we really haven't had to put a focal point on our admin side because of how efficient Axon is. It has helped us keep our overhead low, which has helped us grow fast."
Jeremy Gouge
President
IMT Transport
Garner, IA 50438, USA
FREE BOOK – "HOW WE TRIPLED OUR FLEET SIZE WITHOUT ADDING ANY OFFICE STAFF"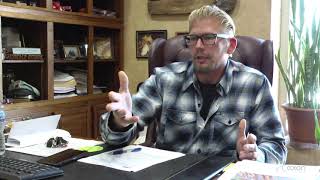 Iowa-based IMT Transport, in business for over 50 years, has done the majority of its growth in the past 15. So, what changed? We stopped in for a chat with president Jeremy Gouge to find out more about the company's history, learn what he credits for their success, and find out if Axon Software has helped them manage the business
My name is Jeremy Gouge, President of IMT Transport. We were founded by my father in the early '70s. Our family has been in trucking since the early '50s. I'm the third generation in the transportation industry.
Can you tell us a bit about the company?
Our main terminal is in Garner, Iowa. We have satellite terminals in Des Moines, Iowa; Shippensburg, Pennsylvania; Selma, Alabama; Phoenix, Arizona; and we have a drop yard in Houston, Texas. We also own and operate a separate trucking company, RML Transport.
We're very, very diversified, so we don't have a single customer that is over 10% of our business. I spend a lot of time trying to hedge different industries. We do a lot for the trucking equipment industry. We do a lot of agriculture. We do a lot for construction and gas and oil. We really spend a lot of time on strategically diversifying.
We started using Axon in 2005. Prior to using Axon, we had a homemade Excel-based program. The challenge that we had was finding software that did LT on piecework. We were told that nobody did this. So, when Axon came along, I had a hard time believing it.
When Axon found us, that was a great day. This is a really good program.
What problems has Axon Software helped you solve?
Axon has helped us solve countless problems. We actually take it for granted now because of how well Axon forms to what we need. I think that's what is so great about it. Cost-per-mile tracking, cross-docking, allocating revenue. I love all the custom reports and equipment revenue reports. I have tons.
If I'm hiring owner operators, I can give them up-to-date, live, "Hey this is what our trucks are doing. This is the kind of revenue they're doing." You know, to the truck. I can speak about whatever number they want to speak to.
Any other examples?
Prior to Axon we were paying trucks off the odometer. Therefore we were paying fuel tax off the odometer and our cargo insurance off the odometer, so we were overpaying across the board.
Axon uses PC*Miler, which took a little bit of forcing for us to switch over, but we actually changed our driver pay over to PC*Miler. I also realized that it's all in the routing. It's very, very accurate. The trick is to enter the correct cities along the way to create the correct path. From there, it just calculates the fuel tax.
Can you expand on the reports you provide to owner operators?
Transparency is the key, right? Owner operators are always looking for ways they are going to get screwed, for lack of a better term. It's always, "What are you hiding from me?" Well with Axon, we can print the equipment revenue report and show them, "This is what we invoiced off your truck. This is your cut. It equals this."
Everything is there and it's easy on the eyes. That's what I really like about it – it doesn't look like an old DOS spreadsheet. It's an attractive report, so it has really helped with transparency.
Has that helped with driver retention?
Absolutely. Yeah, it absolutely has. The ability to let them know what they're making is huge. You have to be able to sense when a person will be unhappy, before they're unhappy. A week after a holiday, everyone is upset because they're collecting a check from that week. A major breakdown, so you know they're going to be upset.
I like to feed them reports on a weekly basis, so we can actually email the drivers their year-to-date, and tell them what they're on track to do for the year. It's great to remind them how good they are doing. Or if they're not doing good, it reminds me as well, because they're not always wrong. Sometimes they do get the short end of the stick.
Has Axon Software helped you with invoicing?
Axon has helped with invoicing tremendously, because transportation, in my world anyway, has always been a very tight margin game. It's a game of pennies. There are a lot of pennies in cash flow. It does us no good to deliver the load quickly on Monday if we are sitting on the paperwork until the following Monday. Invoicing quickly and easily has helped tremendously with cash flow.
Is there ever a time when you need something out of Axon Software hat you can't get?
I don't think so, no. I'm not a data guy, I'm not a computer guy, so to be successful, everyone kind of feeds me the information that I ask for. I dilute everything down and look for trouble. If I see gross revenue is down 5-10%, then I look there.
Part of my dashboard is how much we invoice on a daily basis. Is that number down? Why is that number down? That tells me where to look, so I'll look into it using Axon if given a reason.
Has Axon Software helped you to grow from when you started to where you are now?
Axon has helped us grow in more ways than I could even give it credit for because of the lack of redundancy. We're entering things one time – even something like ordering over-dimensional permits. We just click on the truck and the data for the truck comes up. The axle spacing, everything that we would need is right there.
So, what used to take two people to do, one person can essentially do now. We really haven't had to add much for core admin staff like billing, HR, payroll. I want to make sure that we're using Axon efficiently before we start adding staff.
Axon has helped us tremendously with growth. It's made that part of growth so easy that I take it for granted. When you're thinking growth, you think operations growth and sales growth. But as that grows, all the administrative things don't go away.
But really, with Axon we have not had to add to our admin side nearly as much as what other trucking companies do because of how great the program is with single-entry data.
When we implemented Axon, we were sitting between 15 and 20 trucks. As we've grown to around 250 trucks, we haven't really had to grow our administrative side because of how efficient Axon is. It has helped us keep our overhead low, which has helped us grow fast.
If somebody in your industry asked about your experience with Axon Software, what would you say?
I would tell them that most people in my position actually downplay the value of software. The stereotypical trucking company owner thinks everything has to do with wheels turning on the road. I break things up: everything before the load hits the trailer, everything while it's on the trailer, and then everything while it's off the trailer. Those three sections.
We sometimes focus on the time it's on the trailer to the time it's off. But there is this whole other world that happens that we sometimes take for granted – and that's where you might be exposed to being understaffed without software like Axon.
How quickly do you think Axon Software paid for itself?
I think Axon paid for itself as quick as we could enter it in the computer. It's that good, especially compared to what we were using before. I'm very spoiled because I've shopped over the years, and people solicit and I look, and, okay, yeah that's a pretty good setup, but it's not Axon.
I went from a homemade setup to the best, right out of the gate. I was really spoiled by it, probably took it for granted.