AXON TOOK CARE OF THE MANUAL WORK
"If we brought in 10 more trucks, we wouldn't have to change our staff at all. Axon would definitely be there to facilitate us... A lot of the stuff that we use to do manually took time, and Axon took care of that for us."
Trevor Gray
Owner
JJ Transport Inc.
Surrey, BC V3W 4Z9, Canada
FREE BOOK – "HOW WE TRIPLED OUR FLEET SIZE WITHOUT ADDING ANY OFFICE STAFF"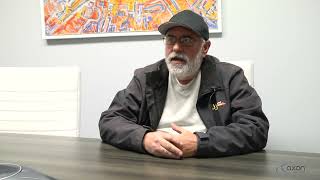 I'm Trevor Gray, Co-Owner of JJ Transport in Surrey, BC.