TREMENDOUS DETAIL FOR BETTER BUSINESS DECISION-MAKING
"The detail that we have been able to pull has been tremendous in our decision-making. We're even using that more and more to better analyze specific regions or pieces of equipment. We have been able to extract the data we need to look at, especially on the cranes: the usage, the revenue, and the profits per crane. When we need to do some strategic planning for the future, we have that information at our fingertips."
Erin Ramos
CFO
LSE Crane & Transportation
Lafayette, LA 70506, USA
FREE BOOK – "HOW WE TRIPLED OUR FLEET SIZE WITHOUT ADDING ANY OFFICE STAFF"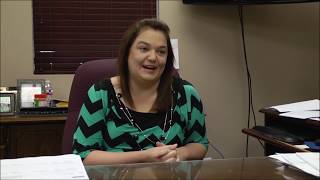 LSE Crane and Transportation was originally looking for stand-alone accounting software, but when they came across Axon Software during their search, they discovered all of the benefits that a totally integrated system would bring to their company. CFO Erin Ramos told us about their Axon Software experience.
My name is Erin Ramos. I am the CFO for LSE Crane and Transportation from Lafayette, Louisiana. We also have regional offices in Shreveport, Louisiana, and Midland and Carrizo Springs in South Texas.
Tell us about the company.
We have about 34 mobile cranes and 690 big trucks with about 100 trailers. Our employee count is in the 120-140 range.
We went live with Axon on January 1, 2014. Bringing an operational software, a paperless management software, and our accounting into one was a huge undertaking. I brought it to the president of the company and said, 'Hey, I've got this full package. It's going to cost a lot, but it can do all these things.' We wanted to make sure it could really do all those things and that's where we started.
Did Axon Software deliver?
It definitely delivered. We did a two-month training process, which was great. We did probably one or two sessions every day.
What I found helpful for us was sitting in on every session. If we had two of the same session, I sat through it so I could be our representative because a lot of what you can do in Axon is customize it.
We were customizing it for ourselves, talking about procedures and how it was going to work moving forward. That helped when we went live. It was more than just the software – we talked about how the paperwork would process through and the flow, and all of that was done during our training sessions.
Do you find the software easy to use?
It's much more user-friendly than our old software was. Probably one of the most user-friendly ones that I have seen on the market, and I was in public accounting for 10 years, so I've seen a lot. I hate to compare it to QuickBooks® because Axon's so much more powerful, but it's easy like QuickBooks if that makes sense.
Would you say it was a worthwhile return on your investment?
I would. We eliminated one employee. We eliminated two other software annual contracts that we would have still had if we bought another accounting software.
When we were looking to switch software, we were originally just looking for an accounting package because we had an operations and a paperless management package. We weren't looking to spend what we ended up spending. However, because everything was all-inclusive, we actually ended up not only reducing the staff we needed but saved the work and the money it would have taken to integrate other software packages.
When we put the pencil to the paper, there was no reason not to do it. We actually had a three-year-old operating software package that we spent a lot of money on and we just tabled it to start all over.
Are you taking advantage of the equipment statements and revenue reporting?
We do with the equipment statements. It is something that we had always tried to do in our other software, and there were some functionalities, but this has been a world of difference.
We have been able to extract the data we need to look at, especially on the cranes: the usage, the revenue, and the profits per crane. Then we also get utilization hours, which has been huge.
Being able to do custom reports has allowed us to really analyze things, whether from a 10,000-foot view or very specific to a certain circumstance, a certain piece of equipment or job, or anything of that nature.
The detail that we have been able to pull has been tremendous in our decision-making. We're even using that more and more to better analyze specific regions or pieces of equipment.
When we need to do some strategic planning for the future, we have that information at our fingertips.
What do your drivers think about their new statements?
Axon has allowed us to completely change the way we pay our drivers. We went from an hourly to a percentage pay, which would have been a completely manual process on our old software that we were never willing to do. That has been a positive, that we have been able to change the payroll structure.
It took the drivers a few weeks to get used to the change and understand it, but we have been able to customize the statements and put in exactly what we wanted. It has been really easy, and it has definitely been easier for them to understand how they're being paid.
Has it helped improve your communications internally or with your customers?
I would say that invoicing has gone out quicker. What I find tremendous about Axon is not having to be in 10 different software's at one time.
Since it's an all-inclusive system, if someone in operations needs a copy of a fuel ticket, it's available at their fingertips. In the past they would have to come to us because it was filed in accounting's system.
I feel like everybody can work at their own pace now without having to rely on other people as much for information. We rely heavily on those Activity tabs in all of the different modules to make sure we are communicating with each other. It's a time stamp of who is writing it down. That has been good, especially up front.
If a customer calls and has specific questions, hopefully there are some notes in the activity tab, and we can help them.
How does Axon Software work for coordinating and managing your three remote locations?
Axon with the other offices has been great. I was a little fearful with them not being here for training – everything was through the web – but we are definitely able to communicate, and all be on the same page at the same time, working in the software.
Before, the people in the field and the people in operations were relying on us for a lot of information. Axon has been able to push those barriers and let them find what they need to find, when they need it.
Can this software keep up if you grow the company?
I think where we are right now, we could grow some more without increasing staff. In terms of accounting staff, we'd probably have to almost double in size before needing any more staff. We have had that discussion too. What if we grow? My answer was that even if we doubled our employees, I would still say the same thing. I think we could get payroll done in the same amount of time.
If someone from the industry asked you about your experience with Axon Software, what would you say?
I would tell them that I have been very pleased with the software, and that if they were going to make the investment, to go in fully with it. Devote the time, put the energy in, and set it up right from the start.
I would definitely recommend the software – at least take a look at it to see if it would work in your business.