WITHOUT AXON WE WOULD NEED AT LEAST 1 MORE EMPLOYEE
"We went from a small company to a very large company very fast, and we were out of our league. We could not keep doing what we were doing… Axon proved to be the best for what we needed."
Diane Wells
Office Manager
Martinez Trucking
Pasco, WA 99301, USA
FREE BOOK – "HOW WE TRIPLED OUR FLEET SIZE WITHOUT ADDING ANY OFFICE STAFF"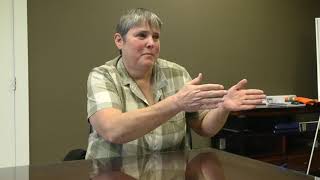 SAVED $270,000 IN YEARLY WAGES
"Axon provided a way for us to centralize everything that we do, from our ticketing system where we input upwards of 1,000 loads a week, to our work order system, to dispatch, accounting, everything."
Zenaido Martinez
Operations Manager
Martinez Trucking
Pasco, WA 99301, USA
FREE BOOK – "HOW WE TRIPLED OUR FLEET SIZE WITHOUT ADDING ANY OFFICE STAFF"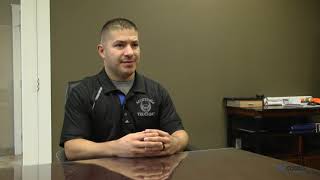 Martinez Trucking, a Washington-based agricultural hauler, has been in business for about 35 years. In the last two years the company has experienced a huge boom and almost tripled in size! What changed?
We spoke to Zenaido Martinez to find out whether their switch to Axon Software played a role in their huge and sudden growth.
My name is Zenaido Martinez III. I am the operations manager here at Martinez Trucking from Pasqua, Washington.
Tell us about the company.
We are a family-owned business, and we have been in business for about 35 years now. The company was started by my dad and grandfather and it has grown over the last few years, especially since we went from about 20 trucks two years ago to around 56 trucks today. We may add an additional 20 trucks next year.
When did you start using Axon Software?
We started using Axon about two years ago. We were planning a major expansion in our company and we understood that the system and program that we were using then could not support the type of growth that we were going to sustain. We needed to find a different program, so we looked all around and had several different presentations and demos.
We knew exactly what we were looking for, and Axon was able to provide that
What has your experience been dealing with Axon Software?
So far, Axon has been incredible, and I don't say that to be biased or anything, really. Axon has been able to put us on the map as a legitimate competitor in our industry in this area. Axon provided a way for us to centralize everything that we do, from our ticketing system where we input upwards of 1,000 loads a week, to our work order system, to dispatch, accounting, everything.
What we really love about Axon is that it eliminates double entry for different categories; it really made things a lot easier. We are becoming way more efficient at what we do.
What kinds of problems has Axon Software helped you solve?
The biggest thing for us would be the ticket entry. We used to get Excel spreadsheets from customers every week to show us what loads we completed. We would have to take all of our individual driver tickets and, one by one, enter them into the system. That would take three people 40 hours a week, at a minimum.
Now I have one person taking the data that we collect from our customers and, with a few clicks of the mouse, everything is in the system. What we used to spend 120 hours per week doing, at a minimum, we now take about an hour in total to do.
Plus, when you are inputting that many tickets, you will miss something, you have things that are entered incorrectly. This took that away. We still go back and reconcile all the tickets, but it really has eliminated all those problems for us. So that was the biggest thing for us.
Another big thing has been the ability to identify our problem equipment. Now, if we print a simple report, I can see Truck 45 and all the problems with it. I can see what it has generated for revenue and how much money we put into it, from diesel to maintenance work. Anything that is involved with that piece of equipment, I now know.
A few clicks for a report will really get a good picture of what our company is doing at that time. It helps me make decisions. I am no longer guessing but making an educated decision.
Do you have to deal with interstate fuel tax?
Yes. Axon has turned our IFTA process into almost a fun activity for our administrative lead who takes care of that.
It used to take her days of collecting data and making sure all the information was accurate. Now it just takes a few clicks of the mouse and all that information is there. It has been an incredible tool for us.
Do your drivers and owner operators find the statements easy to read?
Yeah. Usually when change occurs with any business or any part of life, people are resistant to it. But when we made the change to Axon, the statements were very easy to understand, so there were no questions or pushback on that whatsoever. It was done and they accepted it with no problem.
Has Axon Software helped with your growth and has it reduced the amount of staff you need?
Absolutely. The system that we had before was a good system, but it was definitely for a really small company. It worked okay but, as our company grew larger, that system wasn't able to support the infrastructure we needed to continue our growth.
Axon was able to change that for us. A big thing for us is having to go back and find documents or go back and see what happened four or five months ago. Our previous program had a hard time doing that. With Axon, everything is there: all the work you have done, the reports, everything.
With this growth we estimated originally that we were going to have to hire about six additional office administrative staff. We have only had to hire one. Axon really has made things easy.
The ticket upload was the biggest thing. It was a lifesaver. We were going to hire up to six people to do all the work. Right now, we have three administrative staff members that we had even before Axon, and it has made their work so much easier.
They are not only happy with the program, but they have become more confident in their own jobs, because now they can go back and look over their work. They can make sure of the accuracy of information that they provide to myself and to our customers.
Axon Software costs money to buy, so how is the return on investment?
Not only has it saved us money, but we understand our company so much better.
We have gone to our customers and said, 'This is the heartbeat of the company. This is what's going on.' Because of that, they also understand our company more, and we have been able to increase our rates in certain areas with certain customers. And they're happy to do that because we have been transparent with them, using the information that Axon has been able to provide.
It has put us in a better spot to continue our growth and be successful as a business.
Originally, when I was shopping around and I saw the price tag for Axon, I wasn't sure if it was something we wanted to go for. But, from an ROI standpoint, I would say Axon paid for itself in the first couple of months. And more – much, much more.
You went from about 18 trucks to 55. If you add another 20 trucks, how would it affect your staffing?
I am 100% positive that I would not need to add anybody else. It wouldn't be difficult at all. Because we have been able to really understand and utilize Axon's capabilities, we do plan on adding an additional 20 to 25 more trucks within the next 12 to 18 months. And we won't have to add any staff.
If we didn't have Axon, I would have added an additional six staff, at a minimum, with an average salary of about $45,000 per year. You can do the math. It would be substantial, and it would be on a yearly basis.
That doesn't include medical or any other benefits that we would provide to that individual. Axon has definitely saved us in that regard.
Have your customer relations improved?
Customer relations is a big thing for us. We have always been very transparent with our customers. Before, we just weren't able to provide the information very clearly to them. So, we would set our rates and negotiate and hope that we got a good deal.
Now we can provide our customers information on how our business is run. They like our services, we love working for them, and because of all that we will continue to grow at this particular rate using the information Axon provides us.
Is Axon Software easy to use?
When I discuss Axon with other companies that are looking for trucking software, I always tell them, 'If you can use an iPhone or a smartphone, you can use Axon.' It is very, very user-friendly and that is one of the biggest selling points to me. It's very user-friendly.
When we introduced it for the first time to the staff, within a couple of days to a week or so, they were all comfortable with the system.
If someone in the industry ask you about your experience with Axon Software, what would you say?
I would say that my experience with Axon has definitely been a positive one.
If they are looking for a system to centralize everything they do, to really understand the heartbeat of their own company, get Axon.
We felt that we had a good understanding before, but now with Axon we know exactly what is going on. We know where every penny is going. It helps us make our business decisions.
Without Axon, it would have been much more difficult to do what we are doing today, and I say that with 100% confidence.
It has definitely made us better at who we are and a very, very strong competitor in our industry.