SAVED OVER $250,000 BY UTILIZING AXON SOFTWARE
"We also recently had an audit from the federal motor safety agency, and they were impressed with the number of reminders and things that Axon gives us regarding maintenance schedules, brake checks, annual inspections, driver checks, licenses, medical exams."
Konstantin Zecevic
President
Pacific Shores Trucking Inc.
San Diego, CA 92130, USA
FREE BOOK – "HOW WE TRIPLED OUR FLEET SIZE WITHOUT ADDING ANY OFFICE STAFF"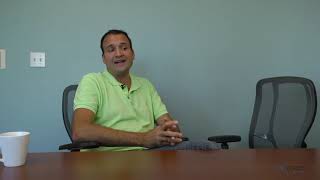 We love hearing the stories of successful trucking companies and Pacific Shores Trucking Inc. is one of those without a doubt. We stopped in for an interview with Konstantin, the President of the company, so he could explain how they used technology to quadruple the size of their business without hiring any more staff.
My name is Konstantin Zecevic. I am the President of Pacific Shores Trucking and Transportation based out of San Diego, California. We started using Axon Software back in the fall of 2009.
Can you tell us about your experience with Axon Software?
It has been great. The experience has been seamless. The transition was from heavily manual Excel spreadsheets, QuickBooks, paper, pencil, and notes.
Now we have an automated system that fully does our whole in-house receivables, payables, and dispatching. A lot of logic specific to our industry is embedded in Axon.
The reason we chose Axon, after looking at several different options and competitors, was that the others were only good at one certain aspect – either dispatch or billing.
Axon became the one shot that we can use to kill several birds.
Can you talk about some problems that Axon Software has helped you solve?
Just off the top of my head, there are two things that it solved immediately when we implemented it. The first thing was fuel downloads. We no longer have to retype and make mistakes by retyping fuel information from huge spreadsheets.
The second thing is that we eliminated phone calls on Friday from drivers about who got paid for what and how much.
The equipment statements basically speak driver language. We used to send out statements with an order number and so on that truckers had no clue how to read. They remember a load from LA to Bentonville to Indiana, and that is how these new statements come. They show where they went, how much they got paid, the breakdown on fuel, including where they picked it up and how many gallons.
We also recently had an audit from the federal motor safety agency, and they were impressed with the number of reminders and things that Axon gives us regarding maintenance schedules, brake checks, annual inspections, driver checks, licenses, medical exams.
The only thing we didn't have was a tire size number and name on a physical manila folder. They laughed at that because it's an antiquated requirement and, when they saw the complexity of Axon, they realized we go way above to prevent anything from happening.
They were really impressed with it, and I think most of their questions were eliminated when they saw that the system keeps a lot of information.
Does Axon Software save time in preparing the owner operator statements?
Oh, wow. It's just a click of a button. We don't retype the same information. We start by entering the order, the information gets carried over, and we can add more information as the load is in progress (as they spend on fuel or have expenses). There are no questions asked about it and the time saving is tremendous.
Has Axon Software sped up your invoicing process?
It has sped it up in several ways, with the notifications and pop-up windows and the ability to give us information. We know if certain brokers are proofed or if we need to get a credit check. We know if they have the ability to receive information online or manually.
The invoices are customizable to what we want. It looks professional.
How do you find the custom reports?
Good. We personally have developed several different ones for our needs. One is called the weekly booking report, which tells me what our numbers are for the week.
For our sales team, I've done a dispatch commission report, which gives me the amount that each dispatcher booked, and then obviously a percentage for each, based on certain rules. It works well.
Those are the main two reports that we run two or three times a week.
Has Axon Software helped with productivity in your office?
I started with 4 or 5 trucks when we first got Axon. I am at 20 now with the same number of staff. It's basically myself, an administrator, and another full-time dispatcher. The dispatcher's responsibility is really just dispatching. The administrator is responsible for everything from billing, receivables, payables, factoring, and compliance.
I have some friends who are in the business in another area. They probably run six people and have at least three doing full-time accounting and administration. They also have about 20 trucks.
There is a lot of compliance logic that you have to verify and cross-reference, but Axon keeps it for you. There is the one time that you set it up and input the information, but after that it flows automatically.
I think I can easily add 20 more trucks without adding any additional personnel to support it because of the seamless information that flows from entering the order.
We haven't used probably 50% of the functionality in Axon, just because we haven't needed it yet. It eliminates the communication and redundancy of who did what. If she is using the order, then it doesn't let me change it, because she is still working on it.
What do you think your return on investment has been?
My return on investment is those two or three people that I didn't have to hire. I think the biggest issue people might have signing up with Axon is the sticker shock because, compared to the competition, it's pricier. I think it's what is underneath the curtain – people don't understand what they're getting. Really, you are replacing two or three people.
When you break it down, there is no way I can hire somebody on a monthly basis for the amount of money that I paid for Axon. To me, that's the math. When I tell people, they say, 'Oh yeah, you can't pay that. You can't even outsource somebody to do all of that for the price of Axon.
Like I said, right now I have no problem adding at least 20 more trucks. I would feel confident that we can handle it.
Has Axon Software helped you maintain or improve your customer relationships?
It helps by keeping the current and historical data. I think my administrative staff keeps tremendous notes of everything, so when they go back and follow up, they know that you're not just making up information.
Brokers know that when we talk to them, we can retrieve on the fly, while on the phone with them, what we did with that load before. It adds a lot of professionalism without them knowing there are only two of us behind it.
When you talk with industry peers, how do you describe your experience with Axon Software?
It's worth every penny of the investment. People get scared off by the price tag, but what they're not taking into consideration is the fact that they won't need three people anymore. Or that they can add 10-15 trucks.
When we started off with Axon we had about 5 trucks. We are over 20 trucks right now and in that time period we have not added any additional administrative staff.
Looking at the numbers, we've probably saved over a quarter of a million dollars just by utilizing Axon, without the need to hire additional personnel.
Actually, we could comfortably add an additional 20 trucks without needing to hire anybody – and keep the same productivity level.