THERE IS NOTHING THAT COMPARES TO AXON SOFTWARE
"The Axon program makes everything we do easy. From doing payroll, to work orders, to running all the drivers' miles – everything. It's just simple. You enter something in one end of the program and it spits it out on the other."
Troy Stimpson
Safety & Compliance Director
TimeLine Logistics International
Saskatoon, SK S7K 6P6, Canada
FREE BOOK – "HOW WE TRIPLED OUR FLEET SIZE WITHOUT ADDING ANY OFFICE STAFF"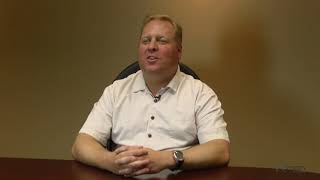 TimeLine Logistic International has offices and secure yard facilities in Saskatoon, Saskatchewan, and Paducah, Kentucky. Although the company is relatively new, its principals and staff have enjoyed long careers in the trucking industry prior to starting TimeLine. We spoke with Troy Stimson recently in their Saskatoon office.
I'm Troy Stimson, the Safety & Compliance Director at TimeLine Logistic.
Tell us about the company.
We are a flat deck company running across North America. We have been in business for about a year and a half now.
We started the business with the goal of hauling Class 7 material. Our primary goal is to build a better product for our customer. We want to be the best hazmat carrier in North America. We're ISO 9001 2008 Certified. We're CT PAT Certified, and we're working at becoming COR certified.
Tell us about your experience with Axon Software
We've worked with Axon Software before and we knew its potential to help us out so, when we decided to start this company, our first stop was at Axon. We've been in business for a year and a half and we've been using them ever since. Personally, I've been using Axon for about 12 years.
Axon is better than anything else I've used. I've used other dispatch programs and other enterprise programs, and there is nothing that compares to Axon.
The Axon program makes everything we do easy. From doing payroll, to work orders, to running all the drivers' miles – everything. It's just simple. You enter something in one end of the program, and it spits it out on the other.
Can you estimate your return on investment with your Axon Software?
We run 20 trucks with four people. We've got minimal office staff to maximize our profits. For a regular trucking company running 20 trucks you've probably got, say, two or three dispatchers, a couple of accounting people and a couple of safety people, so you're going to need six or seven people. We're running with four. So, there's three salaries at about $40,000 a salary so you're looking at about $120,000 a year [it's not costing us].
How has Axon Software changed the way you manage your business?
Axon has been great on the accounting side. It's a very easy program to learn. When you run financial statements, they're up to date. You can run them every day – every 5 minutes – whatever. And every time you enter something, everything gets updated automatically.
It allows us to quickly and efficiently monitor our quality records for our drivers to make sure all of our stuff's up to date with them. If a driver has a license expiring or an abstract expiring, it lets us know right away.
We have a quality management system in place, so now we're ISO Certified. We've been audited more times in the last year and a half than most companies are in their entire life and the Axon program was instrumental in most of it. Everybody that has come to audit us has commented on our enterprise software and its ability to make our business better.
How easy is it to use the software?
We use the web interface and all of our customers just love the fact that they can go online and track their loads in real time. And they can see all their invoices. They can tender loads, request quotes. They can do whatever they want. They all think it's just wonderful.
So, it's night and day. All the other software products I've used were clumsy, archaic and very difficult to use. Axon software again is about ease of use. It's simple, it's user friendly, and it's very intuitive.