REDUCED WORKLOAD IN THE OFFICE
"Axon has taken a lot of the workload off our office. One of our staff retired and we didn't have to replace them. We're finding other staff has more time to do other aspects of the business that are of benefit."
Shane Wilkie
Fleet Manager
Vision Truck Lines Inc.
Lacombe, AB T4L 1X2, Canada
FREE BOOK – "HOW WE TRIPLED OUR FLEET SIZE WITHOUT ADDING ANY OFFICE STAFF"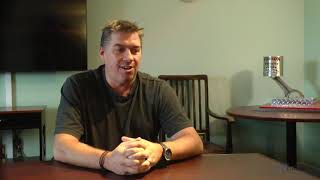 I'm Shane Wilkie, Fleet Manager at Vision Truck Lines from Lacombe, AB.