CUT OUR INVOICING TIME IN HALF, OR MORE
"I would say Axon has probably cut our invoicing time in half, or more. There's one person whose job it is to send the invoices, and that is done almost immediately after the paperwork arrives."
Evan Erlandson
President
E2 Trucking Inc.
Altona, MB R0G 0B0, Canada
FREE BOOK – "HOW WE TRIPLED OUR FLEET SIZE WITHOUT ADDING ANY OFFICE STAFF"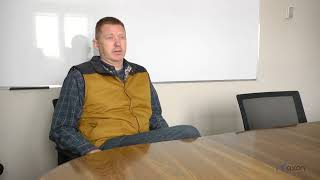 I'm Evan Erlandson, President of E2 Trucking in Altona, MB.